Hope you all had a good New Year.
Things start getting back to normal now.
I decorated this box when we got back from Benidorm.
You know when ideas play around in your head at night.
It is a cardboard box that I got some blank stick pins in, it is about 2.5" x 3.5".
I opened it out before I decorated it so that I could make a template from it, if I liked how it turned out, I could make more.
I used Decoupage paper and Glue and seal glue to cover inside and out.
I hot glued pink lace around the outside of the lid,
two lace bows and some handmade paper flowers.
Inside I cut some pink felt with Pinking Shears and made a little book for stick pins.
I hid the press-stud fastening under a button.
I love how it turned out and will make a nice little gift for someone.
It is so cute.
*****
I have just come across this wonderful site called Post Pals which I am going to contribute to and help in any way I can
HERE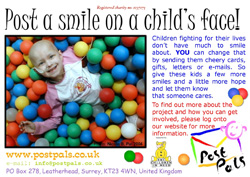 ********
This was the view from our table where we were having a drink on Christmas eve in Benidorm.
Perfect blue skies and sunshine.
Yes, the two beer bottles are Johns and the Diet Coke is mine (you cant see the large Bacardi!!!!!)
xxxxxx
Wendy L